Egypt has decided to adopt electronic invoicing. The measure was announced in March by the Ministry of Finance through decree Nº.188. It aims to encourage digital transformation, improve fiscal control, and reduce fraud and tax evasion.
Objectives of Electronic Invoicing in Egypt
Promote digital transformation in government and businesses.
Eliminate the underground economy.
Fight tax evasion.
Improve tax control.
Offer equal opportunities to Egyptian companies.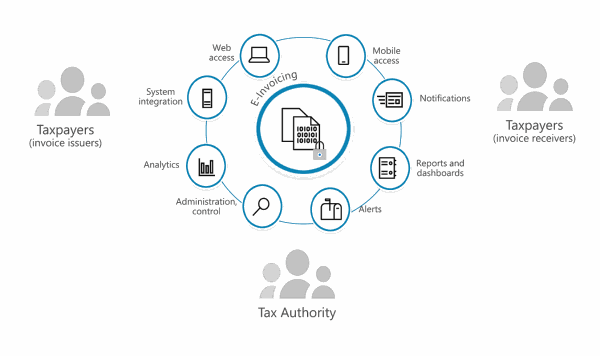 Rightechs e-Invoice Solution
Rightechs e-Invoice Solution "Structure"
Rightechs e-Invoice Solution
"Technical Features"
Programming language
Python

Backup
Daily Backup on server

Configuration
Configurable Screens (Taxes Types, UOMs, ..etc"