ERP For Tradining Companies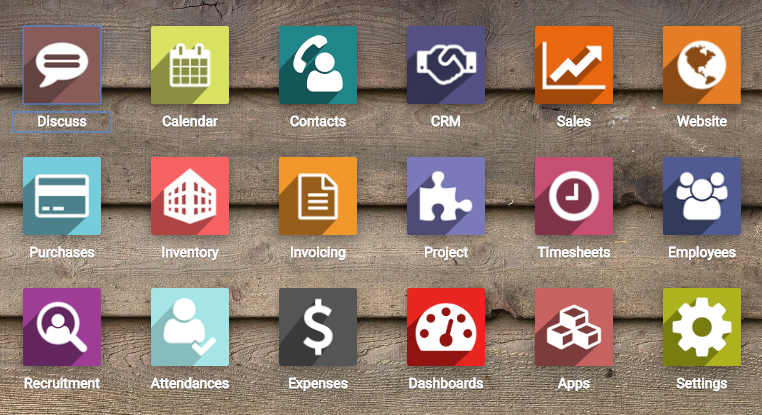 ERP For Tradining Companies
---
- Tax is excluding
- Additional User price will be as your current package price
- Extra server hardware capabilities will be with extra fees

For Trading Company
Automate purchasing workflow
Improve your purchase and inventory performance with procurement rules depending on stock levels, logistic rules, sales orders, etc. Select different replenishment methods for each product depending on your delivery strategies.
Make smart purchase decisions

Easily import suppliers' price lists and references to make smarter purchase decisions based on promotions, quantities and special contract conditions
Get the best offer
Launch purchase tenders, integrate vendor's answers in the process and compare propositions. Choose the best offer and send purchase orders easily. 
Negotiate with supplier

Use Blanket Order Agreement to buy goods from a supplier at a negotiated price, on a recurring basis during a specific period of time.

Get statistics on purchases
Get accurate statistics on your suppliers' performance through flexible reporting: delivery delays, negotiated discounts on prices, quantities purchased
Multiple Locations
Use hierarchical locations to structure your warehouse: zones, rows, and shelves. Design your own product routes to automate transfer orders between warehouses or locations.
Delivery & Receipts Orders
Pack orders and deliver with or without barcode scanners. Odoo prepares delivery orders for you based on availabilities. Control incoming products and compare to what was ordered from the supplier
Lot & Serial number
Track Product with lots or serial numbers. Define and choose which transactions require tracking (delivery orders, receptions, internal moves, etc.) and Track expiration dates on products
Double Entry Inventory
The unique Odoo double entry inventory management allows full traceability from the supplier to the customer. Nothing is lost, everything is moved. Get your inventory valuation posted in real time in your accounting software for an accurate balance sheet in real time.
Reporting
Make smarter decisions with real-time dynamic reports that you can save and share with anybody. Keep key information at your fingertips with custom dashboards.
Human Resources Management
Recruitment
Set up your job board, promote your job listings and easily keep track of submitted applications. Follow every applicant and build a database of skills and profiles with indexed documents.
Leaves
Keep track of the vacation days taken by each employee. Employees enter their requests and managers approve and validate them, all in just a few clicks. The agenda of each employee is updated accordingly.
Attendance
Track Employee attendance, Manage several types of Shits, Manage Flexible hour and overtime system and assign shift by employee, department or company easily.
Payroll
Manage Allowances/Deductions, 
Allow to configure Basic/Gross/Net Salary, 
Manage several type of salary structure based on Employee contract and 
Create Employee Pay slip automatically.
Appraisal
Maintain the motivational process in your company by doing periodical evaluations of your employees' performance and Create evaluation plans with a clear schedule to automatically.